Our Next Camp!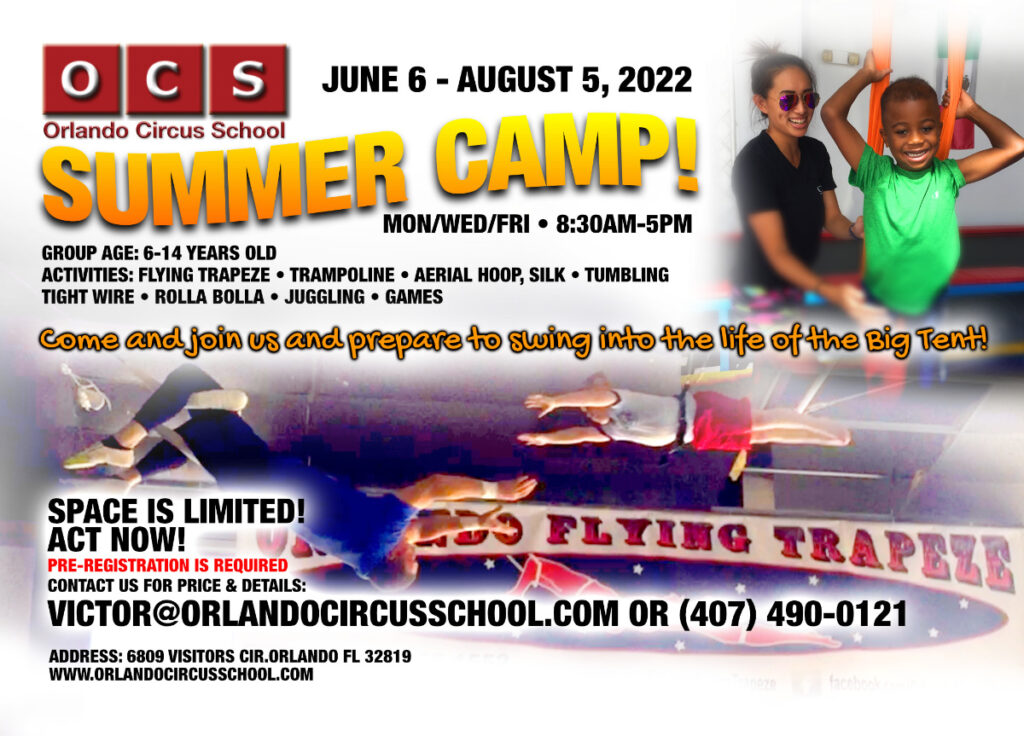 Circus Camp
Ever looking to go somewhere during summer vacation or Spring Break? Look no further and run away with the circus at our camps. In just a few days you will learn various skills on objects such as Aerial Silks, Lyra, and static trapeze which includes presentation and correct use of technique. Circus camp also includes learning basic tumbling and trampoline tricks to kids of all levels. Come and join us and prepare to swing into the life of the Big Tent.
Orlando Circus School is proud to present our Summer Break Camp of 2022! Join us Mon/Wed/Fri, June 6st – August 5th  from 8:30am-5pm and develop more Aerial skill sets on the hoop, silks, hammock and learning to fly on the flying trapeze!
Come and join us and prepare to swing into the life of the Big Tent!
• $70 per day or
• $195 for all three days
Call us to make a reservation at this number:
(407) 490-0121 or email us at: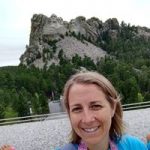 Gracie Weiss
My daughter just did the summer camp this past week and loved every second. There were different types of activities each day. We will for sure be back again!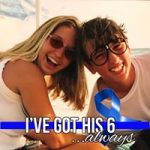 Layla Ballew Scheiber
My 6 year old has thoroughly enjoyed the summer camp OCS offers. The staff is so very kind and attentive. The kids get to learn new skills and get to have fun exploring some too. We have been impressed with the adventures and thrills here! Thank You for helping our little girl feel at home and make her dream come true, flying on the trapeze. We'll be back!